From our foundation in 1917, the Library has always been the beating heart of the British Institute of Florence. One of the largest English language lending libraries in Europe, it is a humanities collection, with strong holdings in English and Italian literature, history, and history of art. There are also significant collections of travel writing and other memoirs from the long engagement of the British with Florence, including an important Archive containing the papers and books of key figures from the resident English Colony of the early 20th Century.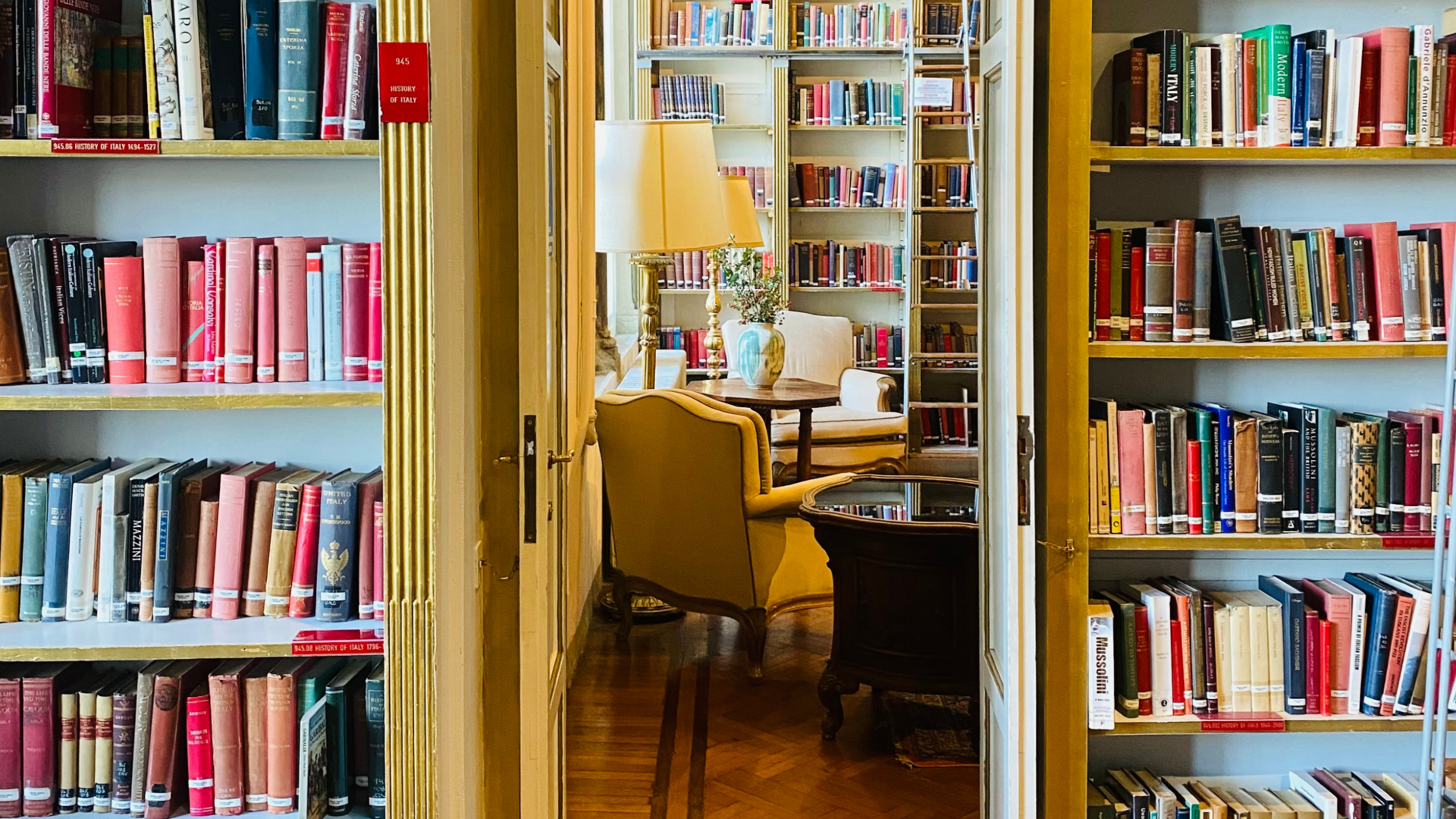 The Library also carries newspapers and periodicals, and a collection of DVDs.

Members benefit from access to the collections, with borrowing rights, as well as free use of the beautiful rooms for reading and study … or simply catching up on email (the wifi is excellent!)

The Harold Acton Library is a timeless oasis of peace in the beautiful heritage rooms of Palazzo Lanfredini overlooking the Arno – a place for study and contemplation just a step away from the hurly-burly of Florence.
Membership of the Library is open to all.
You can become a member, renew your membership and pay your deposit at the reception desk of the library during opening hours or online.
Online procedure:
Click on BECOME A MEMBER below. Select the day when you wish your membership to start and then click on the time button. Select a membership option (daily, monhtly, annual etc..) and then fill in your details and your preferred payment method.
Opening hours: Monday to Friday 14:30-18:30