The British Institute holds a large and varied collection of books in English, all available for lending and consultation: a unique collection which has been built up over the 100 years of the Institute's life thanks to donations from the Anglo-Florentine community and which is still being enriched by new acquisitions.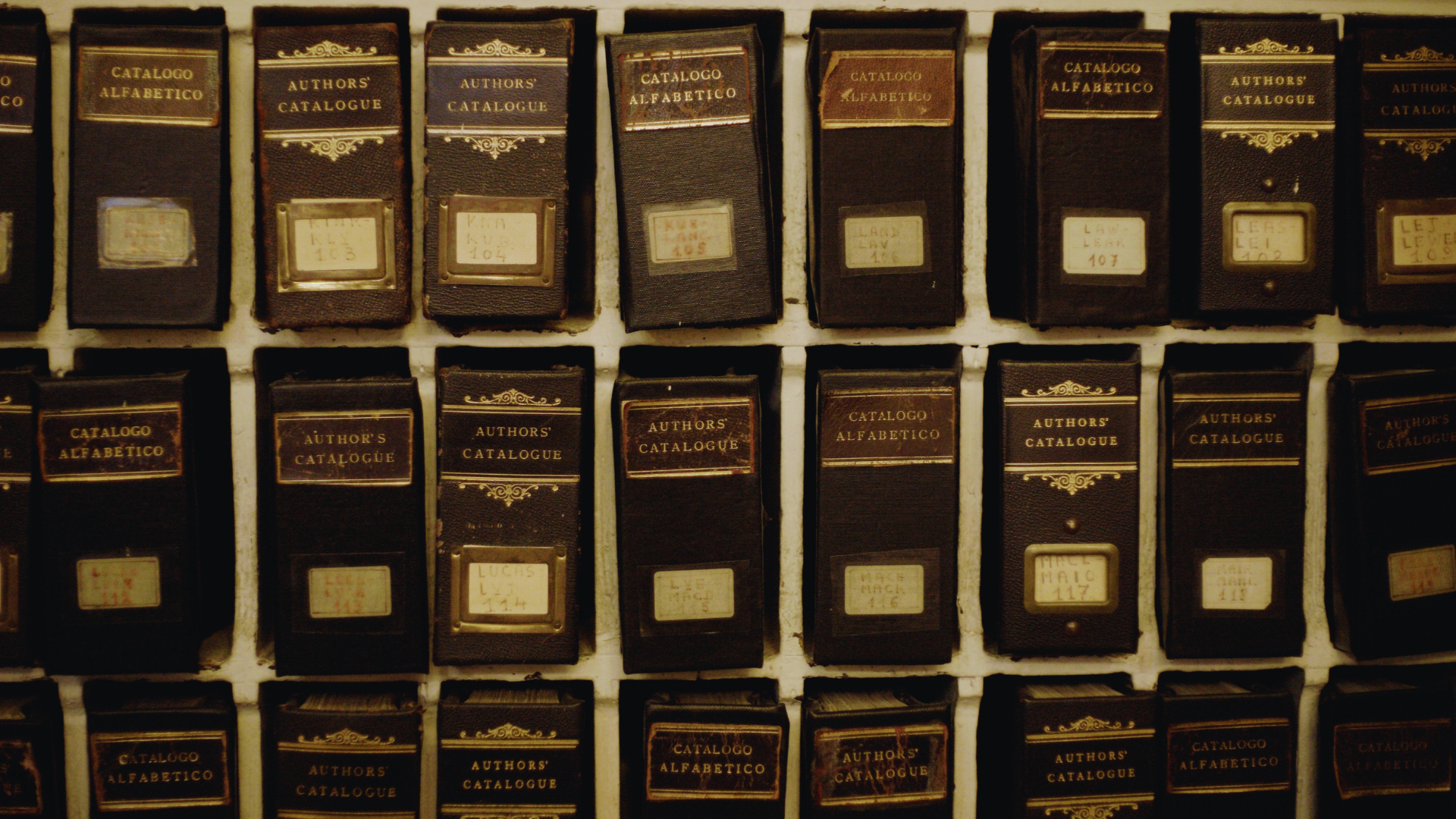 English Literature
From Chaucer to Le Carré, in this section - the largest of our library - you can find a range of literature written in English unsurpassed in Florence. Novels, short stories, poetry, but also critical literature and other material for the study of the classics of English literature.
Art History
In this large section you can find everything you need for the study of Italian art, and in particular Florentine. The texts are mostly in English and carefully selected by our History of Art Department. It includes all the essential classics of the discipline, together with museum guides and study manuals.
History
The most extensive and in-depth collection of texts on English history that you can find in the city, but also an important collection of texts in English on Italian history, and Florence in particular.
Tourist guides and travel books
Get ready to explore the world with our collection of travel writing: here you can find everything from the accounts of nineteenth century travellers to the recent Blue Guides. Italy and the UK are at the heart of the collection, but you can also satisfy your curiosity about many other countries in the world.
Newspapers and magazines
The library offers its members a good number of periodicals, which can be consulted freely. Every day you can find: The Financial Times, The International New York Times, The Burlington Magazine, The Times Literary Supplement, London Review of Books The Economist, Florence News, The Florentine.
DVD
More than 2,000 DVDs are at your disposal, to improve your English or Italian, or just to spend a fun evening at home. Our members have access to recent films, classics and a rare collection of material from the British Film Institute.
Rare books
The most precious volumes of our collection are kept in a special section and cannot be borrowed. However, everyone can consult them on site, under the supervision of the staff. We keep sixteenth century, modern first editions, ancient guides of Florence, books with dedications and notes of important personalities and much more.
Papers from IASEM Graduate Conferences
The British Institute of Florence in collaboration with IASEMS (The Italian Association of Shakespearean and Modern Studies) published selected papers from the latest Graduate Conferences.


Poison, Contagion, and Toxicity in Early Modern Literature. - Selected Papers from the "Infection and Toxicity in Early Modern English Literature and Culture" Graduate Conference Virtual Conference, 23 April 2021. Edited by Laura Tosi and Laura Pinnavaia. OPEN IT HERE
Enter the Crowd Social Communication in Early Modern England - Selected papers from the 11th IASEMS Graduate Conference The British Institute of Florence Florence, 12 April 2019. Edited by Maddalena Pennacchia and Iolanda Plescia. OPEN IT HERE