An Art Exhibtion to raise funds for the Red Cross in Ukraine
Featuring Artists:
ErikArt Hoenig, Tom J. Bryne, Jennifer Leo and Look - Ah
And Special Guests at the Opening Party!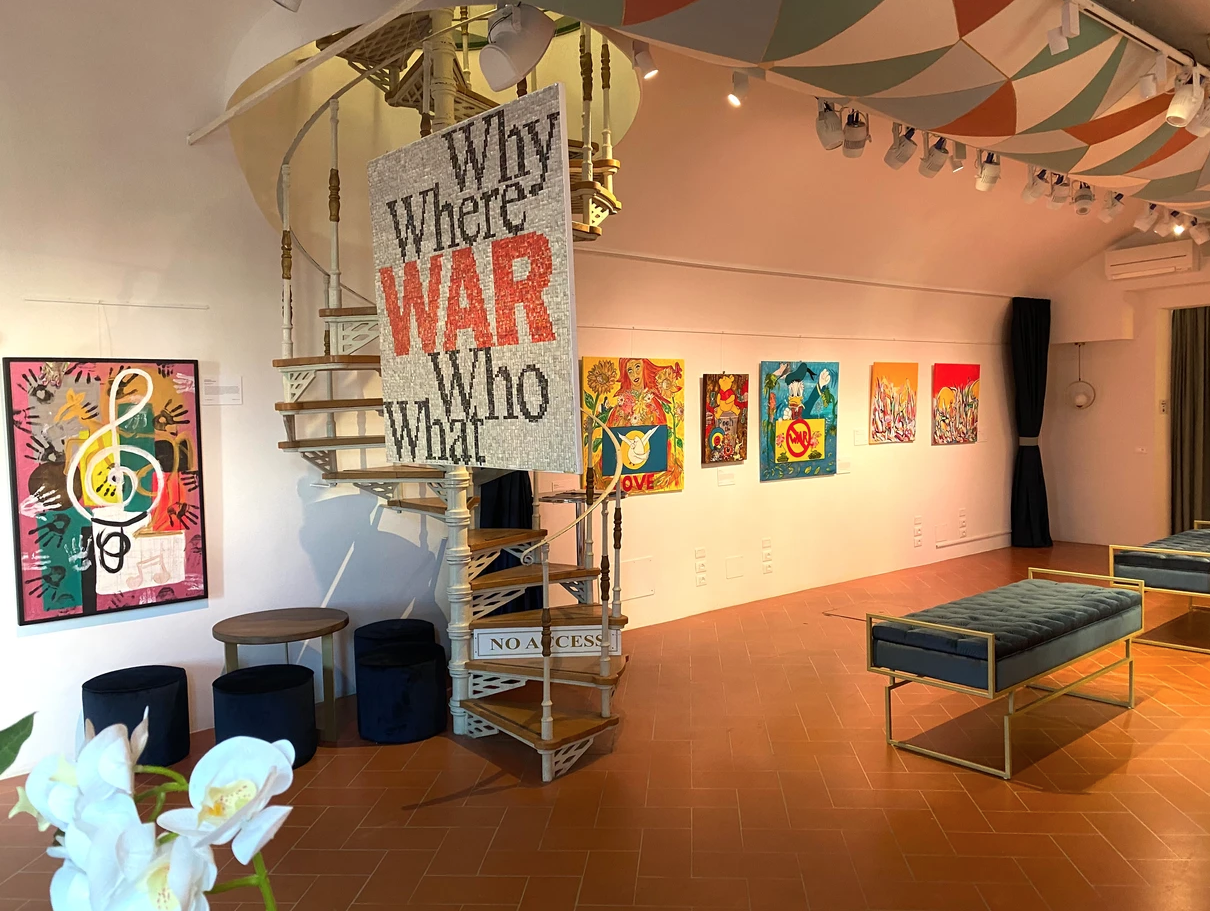 Four Florence based artists meet to exhibit and sell their artworks in collaboration with Sotto al British to support The Red Cross fundraising initiatives for those affected by the recent war in Ukraine.
All of the artworks have been specifically created by the artists for this special event.
This show is raising funds for the Croce Rossa (Firenze) campaign for Ukraine, so please consider making a donation to that cause
Gallery Hours:
Open by appointment until 7 October 2022.
Love not War Newsletter available here
PURCHASES, BIDS and APPOINTMENTS @ info@erikahoenig.com
( Silent Auction Winners will be Announced 21st October 2022)