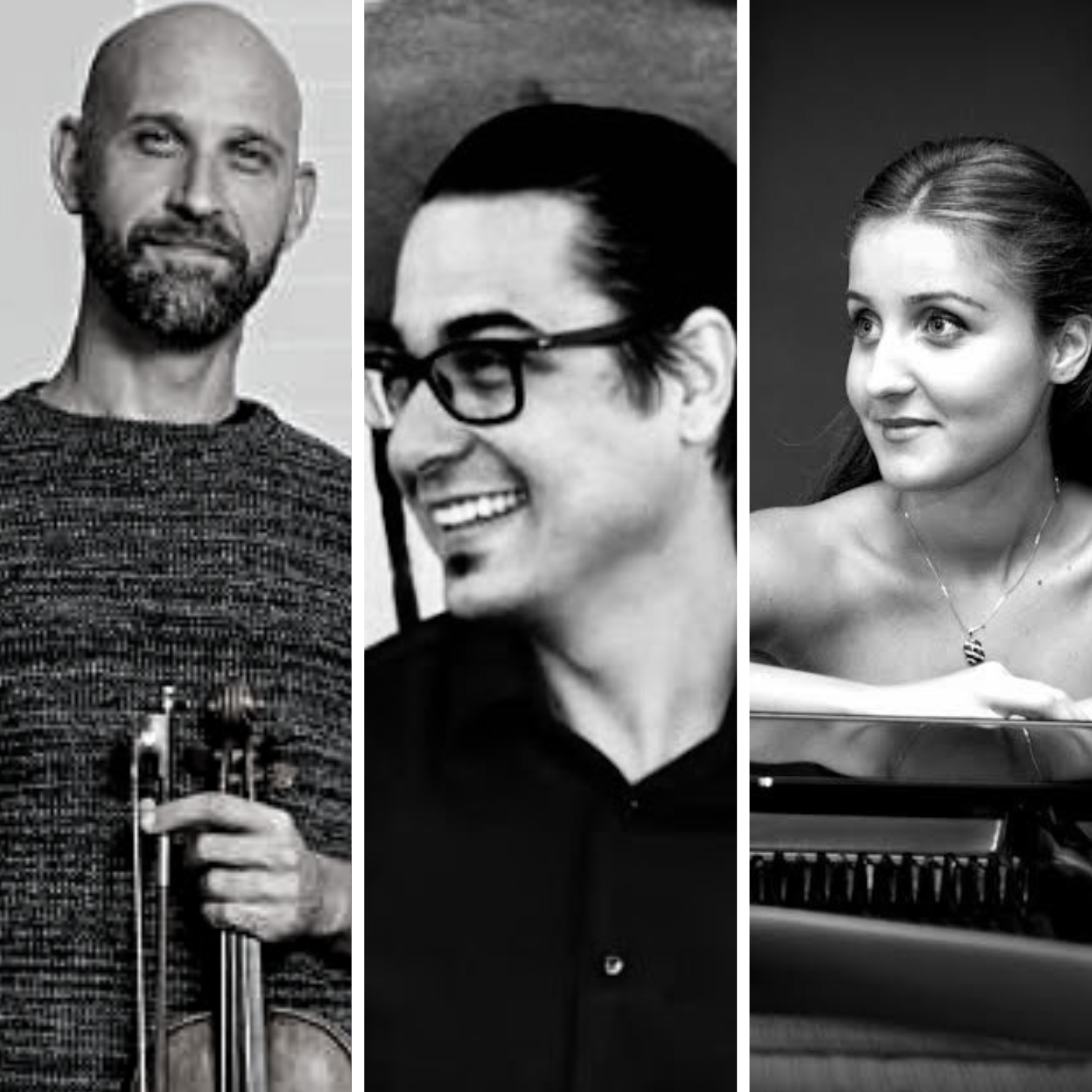 PROGRAMME:
S. Rachmaninoff - Piano Trio Élégiaque N. 1 in G minor
J. Brahms - Piano Trio N. 1 in B major
The former members of the Orion Piano Trio, Marko Pop Ristov & Marco Ariani, are joining forces with pianist Maja Bozhinovska to deliver this evening of Superb Romanticism. They will perform the delightful Rachmaninoff's "Trio Élégiaquefor" in G-minor followed by the mighty Brahms B major Piano Trio, one of the best examples of the pinnacle of romanticism in the piano trio genre. Marko Pop Rsitov and Marco Ariani have formed the new ensemble Velkro Project with a mission to create diverse collaborations in different formations, from the staple chamber music ensembles to collaborations incorporating electronic music and improvisation thus capturing the complexity of the times we live in by cherishing the heritage and embracing modernity. The Velkro Project had its first recording release in April of the Reinhold Glier "8 pieces" for Violin & Cello, and they are planning the second release in September, an album that will feature the Brahms B-major Piano Trio.
If you would like to attend the concert at the British Institute Library, please register here or write an email to bif@britishinstitute.it

All participants are invited to wear a mask throughout the event.
This is an in person-only event.
Music al British is generously supported by Jill and Mike Carpenter