A lecture by Fabrizio Ricciardelli
Prof Ricciardelli examines how Cosimo il Vecchio de' Medici (1389-1464) systematically worked to establish the ascendant power of the Medici following his political return to Florence in 1434, giving birth to the family's predominant influence on the city's political, religious, cultural and artistic life. He retained personal power until his death, within a council-like constitutional system of republican origin, by judicial persecution of opponents leading to exemplary punishment or life-long exclusion.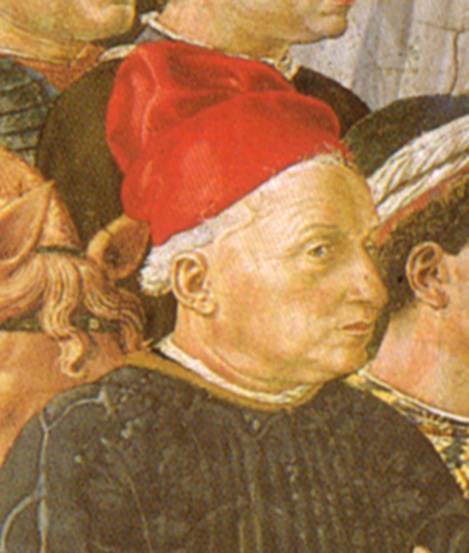 Fabrizio Ricciardelli earned his undergraduate degree in Medieval History at the University of Florence (Italy) and his Ph.D. at the University of Warwick (England). In 2012 he was appointed Director of the Kent State University program in Florence. His latest publications are A Short History of Florence (2019) and The Medici. The Power of a Dynasty (2021).
If you are in Florence and would like to attend the lecture in person at the British Institute Library, please register here or send an email to bif@britishinstitute.it
The registration fee is 10 Euro per person. All participants are invited to wear a mask throughout the event.
To join this lecture with Zoom (no reservation necessary), simply click on this link:https://us02web.zoom.us/j/88144282336?pwd=b0lvNjJ2b2VnZjVqdzNWaDFTeTZ3dz09 at 18:00 on Wednesday 8th February.
A recording of the virtual lecture will be published on our YouTube channel. Clicking on the link above, you authorise the British Institute of Florence to use your image, name and comments.

There is no charge to attend the event on Zoom, but we ask you to consider making a donation to support the Institute and its beautiful library if you wish to attend an event.