The Mysterious Maurice de Bosdari
A lecture by Lynn Catterson
The professional network of the Florentine dealer Stefano Bardini (1834-1922) was every bit as intricate as it was vast. Taking much impetus from the four Expositions Universelle in Paris (1867, 1878, 1889, 1900), Bardini effectively structured the business around these events, sending ample quantities of stock and staff to Paris. In the months following the close of an Exposition, Bardini and company transferred their stock to London, augmented it, and readied it for auction. It was most likely during the Exposition of 1900 that Bardini met Maurice de Bosdari (1857-after 1935), an Italian from Ancona who moved to London c.1895 following the crash of his banking venture in Constantinople. Material from the state archive of Bardini reveals Bosdari's machinations to buy objects from Bardini with the intent to sell them to J. Pierpont Morgan (1837-1913). He was successful, but he was also shady. Bosdari retained a check from Morgan from which he counterfeited Morgan's signature on more checks. When found out, Bosdari went on the lam—but only sort of—he actually stayed local in London under the assumed name of Bremont. If Bosdari was sly, Bardini was more so, and he succeeded in secretly garnering Morgan as a client via two of his own "agents," both with strong network ties to New York. Drawing upon archival material, this paper examines the intricacies of the various agents and double-agents involved in the market competition for Morgan's business and for the promise of providing the decoration for the soon to be built Morgan Library.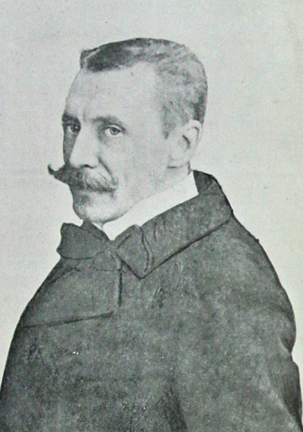 If you are in Florence and would like to attend the lecture in person at the British Institute Library, please register here or send an email to bif@britishinstitute.it
Please note, only people with confirmed registrations can attend the lecture in person. The registration fee is 10 Euro per person.
All participants are invited to wear a mask throughout the event.
To join this lecture with Zoom (no reservation necessary), click on this link to register for the online lecture: https://us02web.zoom.us/meeting/register/tZIld-Ggrj8sGdG6h6YK4bmbtvRqyOyxJgzr
before 18:00 on Wednesday 12th October.
There is no charge to attend the event on Zoom, but we ask you to consider making a donation to support the Institute and its beautiful library if you wish to attend an event.