The Gipsoteca of the Galleria dell' Accademia
A lecture by Cecilie Hollberg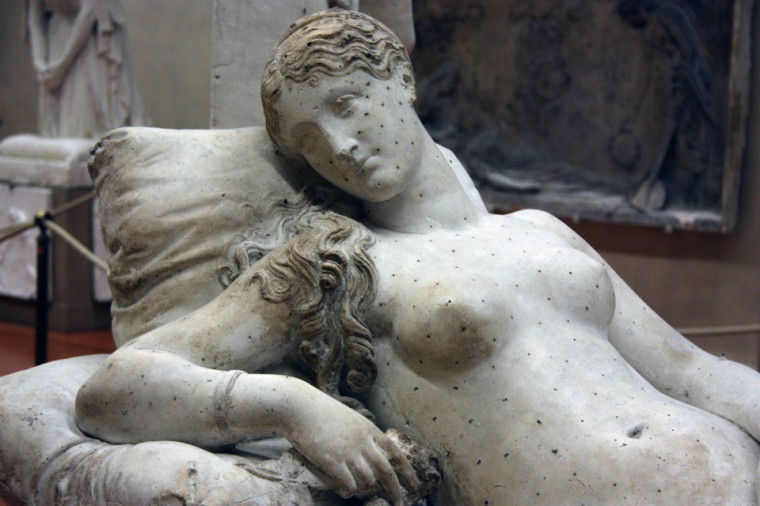 In 1784, the Grand Duke of Tuscany, Peter Leopold, converted the friary hospital of San Matthew into a gallery for the students of the Accademia delle Belle Arti to study the greatest works of the past. The Gipsoteca (which mean the hall of models) was born, which now houses a fine collection of 19th century plaster casts by Lorenzo Bartolini, a great sculptor and professor of the Academy.
Cecilie Hollberg, Director of the Accademia, discuss the importance of the recently restored Gipsoteca in the Galleria dell' Accademia
If you are in Florence and would like to attend the lecture in person at the British Institute Library, please register here or send an email to bif@britishinstitute.it
The registration fee is 10 Euro per person. All participants are invited to wear a mask throughout the event.
To join this lecture online, simply click on this link to register and receive the Zoom meeting invitation: https://us02web.zoom.us/meeting/register/tZYvdeGpqTspHNe0FHZjFIEa5MX45SoKt0ZZ .The virtual doors will open at 18:00 Italian time on Wednesday 31st May.
A recording of the virtual lecture will be published on our YouTube channel. Clicking on the link above, you authorise the British Institute of Florence to use your image, name and comments.
There is no charge to attend the event on Zoom, but we ask you to consider making a donation to support the Institute and its beautiful library if you wish to attend an event.
We are most grateful to Barbara Hollowell for her Gold Sponsorship of this lecture.