The Bookseller of Florence
A lecture by Ross King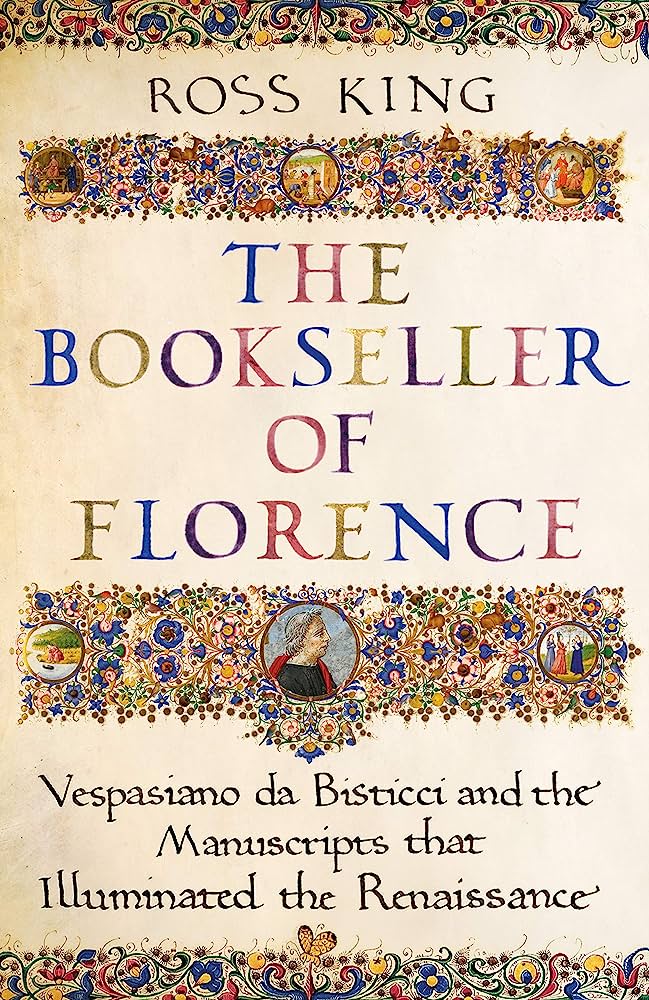 Vespasiano da Bisticci was "the king of the world's booksellers." Born in humble circumstances in Florence in 1422, he became the biggest manuscript dealer and merchant of knowledge in fifteenth-century Europe. His clients included kings, popes and princes, as well as three generations of the Medici. He created magnificent libraries for his clients and disseminated the wisdom of the ancients, such as Plato and Cicero, in manuscripts that were works of art, copied by the finest scribes and decorated by the cream of Florentine artists. As he reached the height of his powers, a new invention appeared, the printing press, which would forever change the way knowledge was spread.
Ross King is the bestselling author of books on art and history. Among his books are Brunelleschi's Dome (2000), Michelangelo and the Pope's Ceiling (2002), Leonardo and The Last Supper (Governor General's Award, 2012), and, most recently, The Bookseller of Florence - 'a spectacular life of the book trade's Renaissance man' (Sunday Times).
If you are in Florence and would like to attend the lecture in person at the British Institute Library, please register here or send an email to bif@britishinstitute.it
The registration fee is 12 Euro per person. All participants are invited to wear a mask throughout the event.
To join this lecture online, simply click on this link to register and receive the Zoom meeting invitation: https://us02web.zoom.us/meeting/register/tZUqdOmqrz0vHdZGGGZxvmOfNk-EwF33zypj
The virtual doors will open at 18:00 Italian time on Wednesday 8th November.
A recording of the virtual lecture will be published on our YouTube channel. Clicking on the link above, you authorise the British Institute of Florence to use your image, name and comments.
There is no charge to attend the event on Zoom, but we ask you to consider making a donation to support the Institute and its beautiful library if you wish to attend an event.
We are most grateful to Sylvia Cox for her Silver sponsorship of this lecture.