Ponte Santa Trinita: "Where it was, as it was"
A lecture by Jason Arkles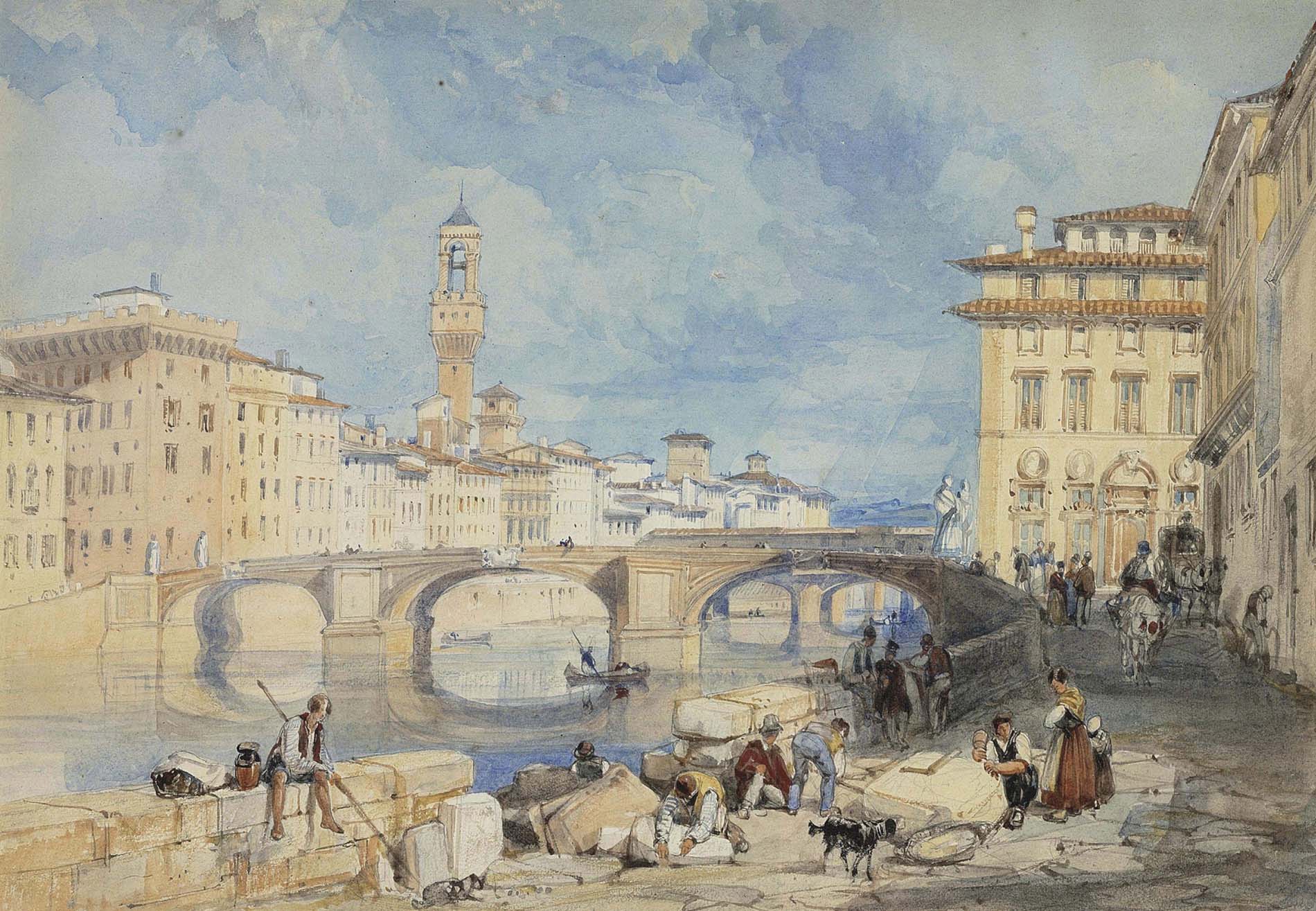 "Dov'era e com'era" was the rallying cry promoting the meticulous rebuilding of the Ponte Santa Trinita in Florence, after its demolition at the hands of the Nazis during the Second World War.
But the reconstruction of Bartolomeo Ammanati's bridge - considered by many to be one of the most elegant in Europe - was only the latest chapter in the chronicle of its existence.
Discover how the Ponte Santa Trinita spans the centuries as well as the Arno itself.
If you are in Florence and would like to attend the lecture in person at the British Institute Library, please register here or send an email to bif@britishinstitute.it
The registration fee is 10 Euro per person. All participants are invited to wear a mask throughout the event.
To join this lecture online, simply click on this link to register and receive the Zoom meeting invitation: https://us02web.zoom.us/meeting/register/tZUtceytrzoqGN3OImR4YNZ7zBisp_3NOe5A
The virtual doors will open at 18:00 Italian time on Wednesday 21st June.
A recording of the virtual lecture will be published on our YouTube channel. Clicking on the link above, you authorise the British Institute of Florence to use your image, name and comments.
There is no charge to attend the event on Zoom, but we ask you to consider making a donation to support the Institute and its beautiful library if you wish to attend an event.