Pedro López Salas piano recital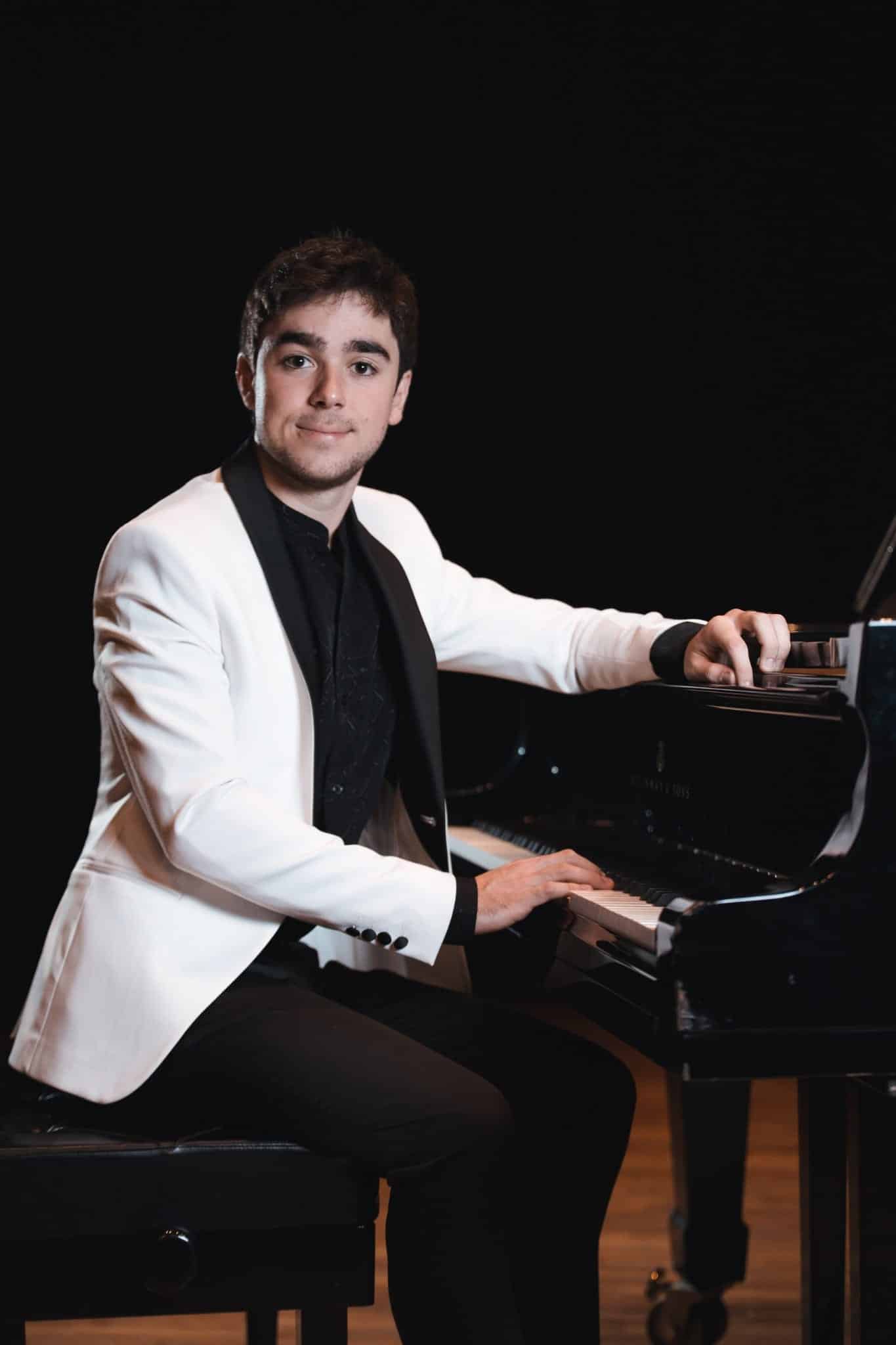 Spanish pianist, Pedro López Salas has been awarded with more than 40 prizes at International and National piano competitions.
He has performed throughout Spain and Europe in auditoriums such as the "Manuel de Falla" in Granada, "Teatro Circo" in Albacete, Aachen Theater, "Wiener Saal" in Salzburg and as a soloist with the Orquesta de Valencia (OV) in the "Palau de la Música" in Valencia and with the Real Orquesta Sinfónica de Sevilla (ROSS) in the Teatro de la Maestranza in Seville.
"..More than an excellent pianist, he is a soloist and almost a conductor, judging by his scenic development" Ritmo magazine
For his concert in our beautiful Library, he will play Haydn, Paderewski, Ginastera and Mussorgsky.
Programme:
F. J. Haydn - Sonata HobXVI:12 in A Major (7 mins)
I. Andante
II. Menuet-Trio III Finale (vivace)
I.J.Paderewski - Nocturne op.16 no. 4 & Cracovienne fantastique op.14 no. 6 (7 mins)
A. Ginastera - Sonata no. 1, op. 22 (15 mins)
I. Allegro marcato
II. Presto misterioso
III. Adagio molto appassionato IV. Ruvido ed ostinato
M. Mussorgsky - Pictures at an Exhibition (32 mins)
I. Promenade
II. Gnomus
III. Promenade 2
IV. I vecchio castello (The Old Castle)
V. Promenade 3
VI. Tuileries, Children quarrelling after play
VII. Bydlo (A Polish Ox-Cart)
VIII. Promenade 4
IX. Ballet of the Unhatched Chicks
X. Samuel Goldenberg and Schmuyle
XI. Promenade 5
XII. Limoges, the Market Place
XIII. Catacombae, Sepulchrum Romanum
XIV. Con mortuis in lingua morta
XV. Baba Yaga (The Hut on Fowl's Legs)
XVI. The Great Gate of Kiev
Supported by the Keyboard Trust - www.keyboardtrust.org
---------------------
If you would like to attend the concert at the British Institute Library, please register here or write an email to bif@britishinstitute.it

All participants are invited to wear a mask throughout the event.
This is an in person-only event.
Music al British is generously supported by Jill and Mike Carpenter