Meet the Author - Louisa Young
My Dear, I Wanted to Tell You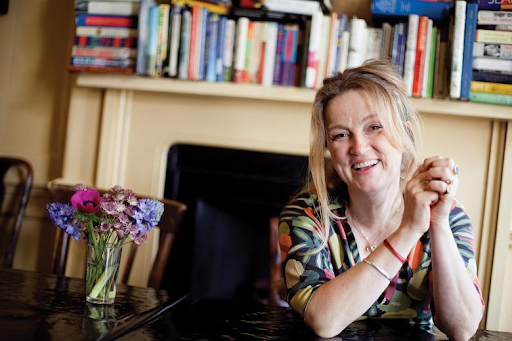 Louisa Young will discuss her acclaimed novel My Dear, I Wanted to Tell You.
'Every once in a while comes a novel that generates its own success, simply by being loved.' The Times
'Powerful, sometimes shocking, boldly conceived, it fixes on war's lingering trauma to show how people adapt – or not – and is irradiated by anger and pity' The Sunday Times
'Young has a historian's eye for the private details of war, and a warmth to her prose that makes her small cast emotionally engaging … Peace will not be final, but Young conveys, beautifully, the universal wish that it might be' The Independent
Louisa Young was born in London and read history at Cambridge. She co-wrote the Lionboy series with her daughter, and is the author of eight further books including the bestselling My Dear I Wanted to Tell You, which was shortlisted for the Costa Novel Award, and was a Richard and Judy Book Club choice, and its acclaimed sequels The Heroes' Welcome and Devotion. Her work is published in 36 languages. She lives in London

Copies of My Dear, I Wanted to Tell You are available at Paperback Exchange in Florence, with a special 10% discount for British Institute patrons
If you are in Florence and would like to attend the lecture in person at the British Institute Library, please register here or send an email to bif@britishinstitute.it .
The registration fee is 10 Euro per person.
To join this event with Zoom (no reservation necessary), simply click on this link: https://us02web.zoom.us/j/85471004124?pwd=SWFubkdiYjluQS9JZi81b1lwUytTUT09
at 18:30 on Monday 15th June.
There is no charge to attend the event on Zoom, but we ask you to consider making a donation to support the Institute and its beautiful library if you wish to attend an event.