Meet the Author - John Hooper
The Italians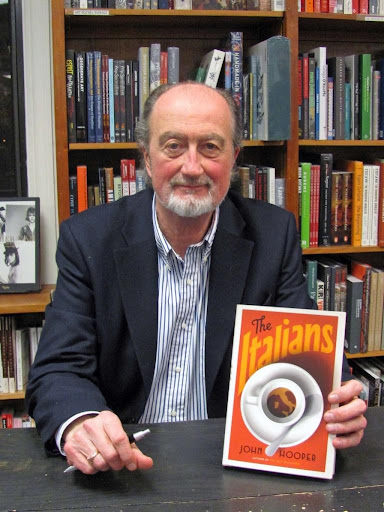 John Hooper, Italy correspondent for The Economist, has lived in Italy for the past twenty years and now resides in Florence. We are delighted to welcome him back to the Institute to discuss his classic book The Italians.
The evening will be chaired by Simon Gammell (Director of the Institute), starting with a Book Club style discussion of The Italians and then broadening into a wider chat with the author about his insights on life and times in Italy.
The Italians:


"A sophisticated portrait of the Italians at their best and their worst: charming, imaginative, generous, full of life but also unreliable, more or less corrupt and often downright infuriating. I found myself laughing out loud at some of the humorous twists Mr. Hooper has put to his very perceptive analyses. A worthy and long-overdue successor to Luigi Barzini's classic The Italians." — Andrea Di Robilant, author of A Venetian Affair

"In vivid and fluid prose, John Hooper has written an indispensable guide to life in Italy past and present. His incisive portrait, at turns hard-hitting and affectionate, reveals the Italians in all their complexity … "— Joseph Luzzi, author of My Two Italies

Copies of The Italians are available at Paperback Exchange in Florence, with a special 10% discount for British Institute patrons
If you are in Florence and would like to attend the lecture in person at the British Institute Library, please register here or send an email to bif@britishinstitute.it .
The registration fee is 10 Euro per person.
To join this lecture with Zoom (no reservation necessary), simply click on this link: https://us02web.zoom.us/j/89443630968?pwd=cTAwZS9UWDJsQjRhN1p2MzJYZTJTdz09
at 18:30 on Monday 20th March.
There is no charge to attend the event on Zoom, but we ask you to consider making a donation to support the Institute and its beautiful library if you wish to attend an event.