Madness in Romantic Opera
A lecture by Matteo Sansone
Music melded to words can convey a powerful sense of mental derangement. Composers like Vivaldi and Handel wrote impressive "mad scenes" featuring Orlando, the here of Ariosto's poem Orlando Furioso. In nineteenth-century Romantic opera, when composers relied on the virtuosity and florid coloratura of the soprano voice, and charismatic prima donnas triumphed all over Europe, a link came to be established between madness and femininity. In this regard, Bellini's I Puritani and Donizetti's Lucia di Lammermoor contain two of the most significant "mad scenes" in the opera repertory.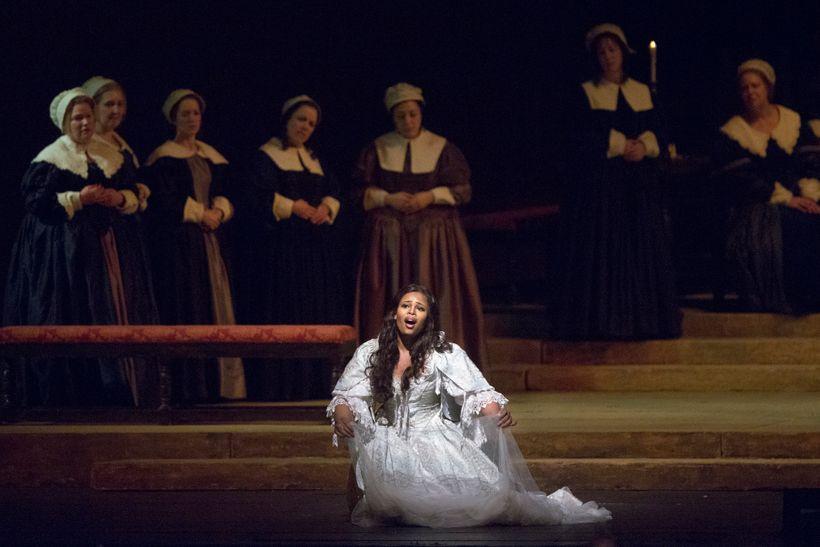 Matteo Sansone is an Italian musicologist who specializes in the study of 19th-century Italian opera. He received his PhD in Italian Literature from the University of Edinburgh and teaches the subject of Italian Opera at New York University in Florence and at the British Institute of Florence. He is the author of several publications on the topic of opera and has written several entries in the Grove Dictionary of Music and Musicians.
If you are in Florence and would like to attend the lecture in person at the British Institute Library, please register here or send an email to bif@britishinstitute.it
Please note, only people with confirmed registrations can attend the lecture in person. The registration fee is 10 Euro per person.
All participants are invited to wear a mask throughout the event.
To join this lecture with Zoom (no reservation necessary), simply click on this link: https://us02web.zoom.us/j/86175334548?pwd=bnFaZ3UwWEZ5MkowdnZiRWx4WFhtZz09 at 18:00 on Wednesday 2nd November.
A recording of the virtual lecture will be published on our YouTube channel. Clicking on the link above, you authorise the British Institute of Florence to use your image, name and comments.
There is no charge to attend the event on Zoom, but we ask you to consider making a donation to support the Institute and its beautiful library if you wish to attend an event.