Kinga Augustyn (violin) and Corrado Ruzza (piano)
Following a hugely successful tour of Italy in Autumn 2021, this dynamic duo return with a programme including works by Sergey Prokofiev, Eugène Ysaÿe and Camille Saint-Saëns.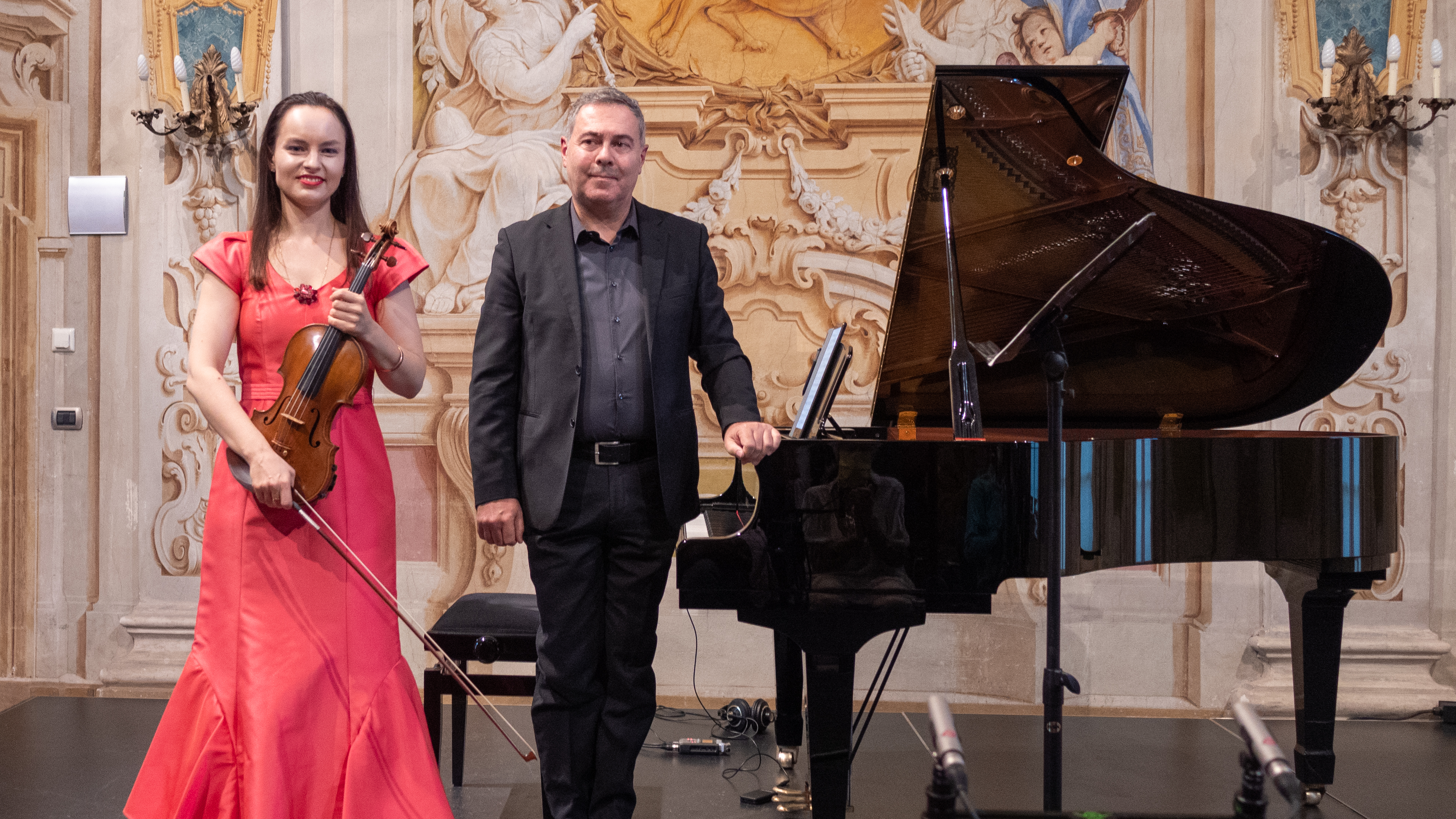 Kinga Augustyn is a New York City-based virtuoso violinist. Her "exquisite playing" is often praised for its perfect intonation. "With completely secure technical control, she couples a tapestry of tone color to her innate musicality" (The Fanfare Magazine)
Ms. Augustyn has performed as a soloist with orchestras in the United States, Europe and Asia,
You can read her latest stellar reviews here.
Corrado Ruzza, pianist, teaches at Conservatorio Bonporti in Riva del Garda. He was the official pianist of the international competition AudiMozart! in Rovereto.
FULL PROGRAMME:
Sergey Prokofiev - 5 Mélodies, Op.35
I. Andante
II. Lento, ma non troppo
III. Animato, ma non allegro
IV. Andantino, un poco scherzando
V. Andante non troppo

Grażyna Bacewicz - Sonata da camera n. 1
I. Largo
II. Allegro
III. Tempo di Minuetto
IV. Andante sostenuto
V. Gigue. Molto allegro

Eugène Ysaÿe - Sonata no. 3 per violino solo
Lento molto sostenuto - Allegro in tempo giusto e con bravura
Camille Saint-Saëns - Introduzione e Rondo capriccioso, Op. 28

Henryk Wieniawski - Fantaisie brillante sur des motifs de l'Opéra Faust de Gounod, Op. 20
With the support of Festival Paesaggi Musicali Toscani and Michael Antonello, Minnesota
---------------------
If you would like to attend the concert at the British Institute Library, please register here or write an email to bif@britishinstitute.it

All participants are invited to wear a mask throughout the event.
This is an in person-only event.
Music al British is generously supported by Jill and Mike Carpenter