Jonathan Ferrucci Piano Recital
Bach Tocatas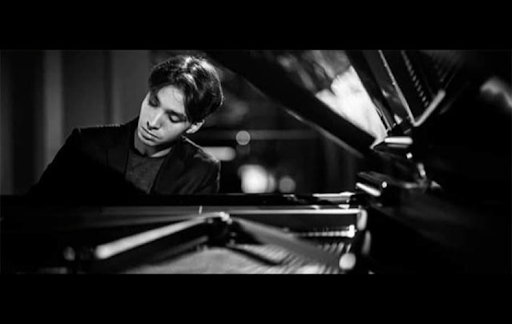 We are absolutely thrilled to welcome back to the Library the hugely talented Jonathan Ferrucci. We remember with great joy his thrilling performance of Bach's complete Goldberg Variations here in October 2021. And now he returns with another epic Bach performance - the complete Toccatas! This is a concert not to be missed.
Italian-Australian pianist Jonathan Ferrucci has given concerts as a soloist across Europe, Australia and the United States, performing in Wigmore Hall and Barbican Hall in London, Carnegie Weill Hall in New York and the Fazioli Concert Hall in Italy, among other venues. He has recently been touring extensively in Europe and USA.
Here you can hear Jonathan playing the Toccata in G minor: https://youtu.be/x5L5EqlNBfA
In partnership with Keyboard Trust London
If you would like to attend the concert at the British Institute Library, please register here or write an email to bif@britishinstitute.it
This is an in person-only event.
Music al British is generously supported by Jill and Mike Carpenter