How they Were Seen - Sculpture
A lecture by Alan Pascuzzi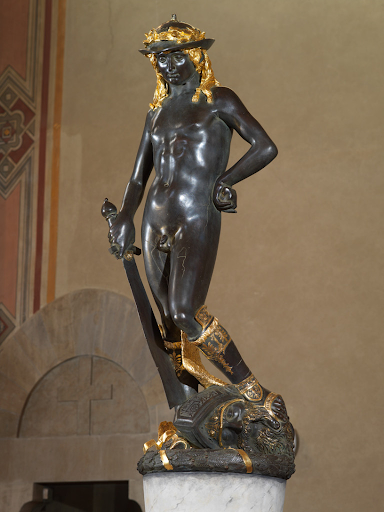 Renaissance Florence was filled with sculptures created by the great masters like Donatello, Luca della Robbia, Verrocchio and Michelangelo - most of which were executed for specific locations in churches, palaces and public spaces. In many cases, these works have long since been taken from their original location, placed in museums. And some have even lost much of their original decorative elements. This talk will recreate how some of the most famous sculptures of the Renaissance were seen in their original placement and with their original ornamentation to give a fascinating look into 'how they were seen.'
If you are in Florence and would like to attend the lecture in person at the British Institute Library, please register here or send an email to bif@britishinstitute.it
The registration fee is 12 Euro per person. All participants are invited to wear a mask throughout the event.
To join this lecture online, simply click on this link to register and receive the Zoom meeting invitation:
The virtual doors will open at 18:00 Italian time on Wednesday 25th October.
A recording of the virtual lecture will be published on our YouTube channel. Clicking on the link above, you authorise the British Institute of Florence to use your image, name and comments.
There is no charge to attend the event on Zoom, but we ask you to consider making a donation to support the Institute and its beautiful library if you wish to attend an event.