Gesture in Renaissance Art
A lecture by Kevin Murphy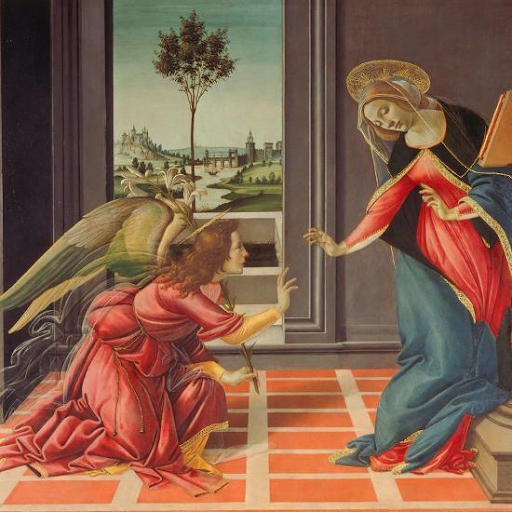 Body language, hand gestures and facial expressions are all non-verbal systems that help us understand each other, but how useful are they in helping us to 'read' the art of the Italian Renaissance when we see them in paintings and sculptures? In this presentation we will look at the silent language of art, venturing into the human landscapes of some of Italy's most well-known masterpieces. What gestures and 'looks' can we hope to understand today, and what has simply been lost in translation?

A native of Liverpool and a resident of Prato since 1995, Kevin Murphy has been Dean of the University of New Haven's Tuscan Campus in Prato since its founding in 2012. He has taught courses and seminars in Italian Art History at US programmes in Florence (including Syracuse, Florida State, Gonzaga, and Kent State), and for many years also taught at the British Institute of Florence.

Huge thanks to Allen and Dinah Loney for their Gold Sponsorship of the Wednesday Lectures in September.
If you are in Florence and would like to attend the lecture in person at the British Institute Library, please register here or send an email to bif@britishinstitute.it
The registration fee is 12 Euro per person.
To join this lecture online, simply click on this link to register and receive the Zoom meeting invitation: https://us02web.zoom.us/meeting/register/tZ0ocuysrToqG92eT54hqHQqYfOXFW0q1XkO
The virtual doors will open at 18:00 Italian time on Wednesday 27th September.
A recording of the virtual lecture will be published on our YouTube channel. Clicking on the link above, you authorise the British Institute of Florence to use your image, name and comments.
There is no charge to attend the event on Zoom, but we ask you to consider making a donation to support the Institute and its beautiful library if you wish to attend an event.