Christian Levett: In conversation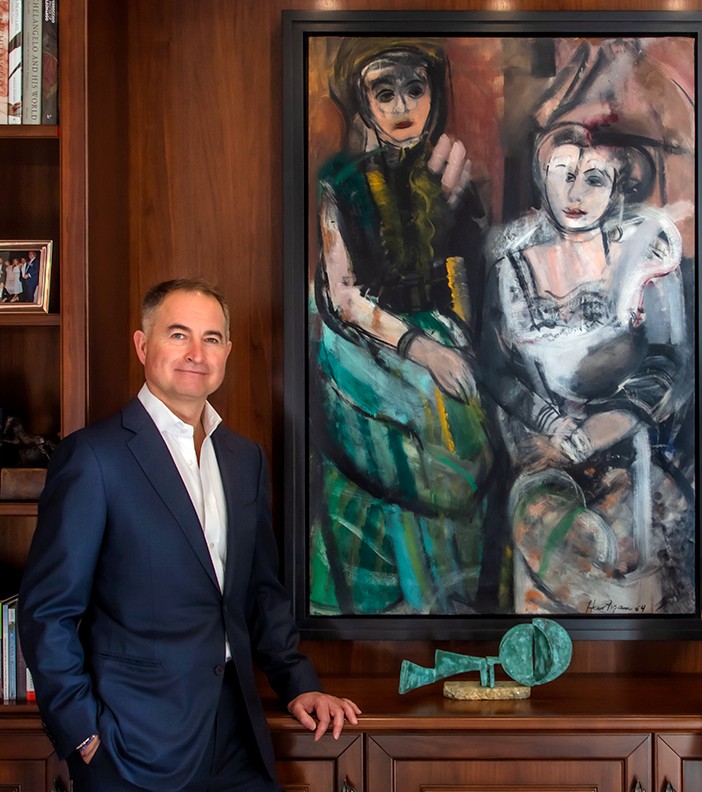 Christian Levett is a former investment manager, now full-time art collector. In 2011 he opened an award winning museum in Mougins, France to put his classical and modern art collection on public display. Christian came to live in Florence four years ago, and during lock down started to build an important collection of female Abstract Expressionism, from 1950s and 60s USA. Many of these works are now on loan and tour to museums and galleries round the world, whilst others adorn his Palazzo on the Arno, alongside important works by modern female artists such as Tracy Emin, Cecily Brown, Louise Bourgeois. He recently joined the Palazzo Strozzi Scientific Committee and is involved with numerous other art projects around the city.
Christian Levett will make a presentation on his Collection and then discuss his approach and inspirations with Simon Gammell.
If you are in Florence and would like to attend the lecture in person at the British Institute Library, please register here or send an email to bif@britishinstitute.it
The registration fee is 12 Euro per person.
To join this lecture online, simply click on this link to register and receive the Zoom meeting invitation: https://us02web.zoom.us/meeting/register/tZcudO-vqzwsGtQ7QLm499Rkt7nX4po2lGV9
The virtual doors will open at 18:30 Italian time on Thursday 21st September.
A recording of the virtual lecture will be published on our YouTube channel. Clicking on the link above, you authorise the British Institute of Florence to use your image, name and comments.
There is no charge to attend the event on Zoom, but we ask you to consider making a donation to support the Institute and its beautiful library if you wish to attend an event.