Support the Cultural Programmes
The British Institute offers a fine programme of cultural events in the splendid rooms of Palazzo Lanfredini.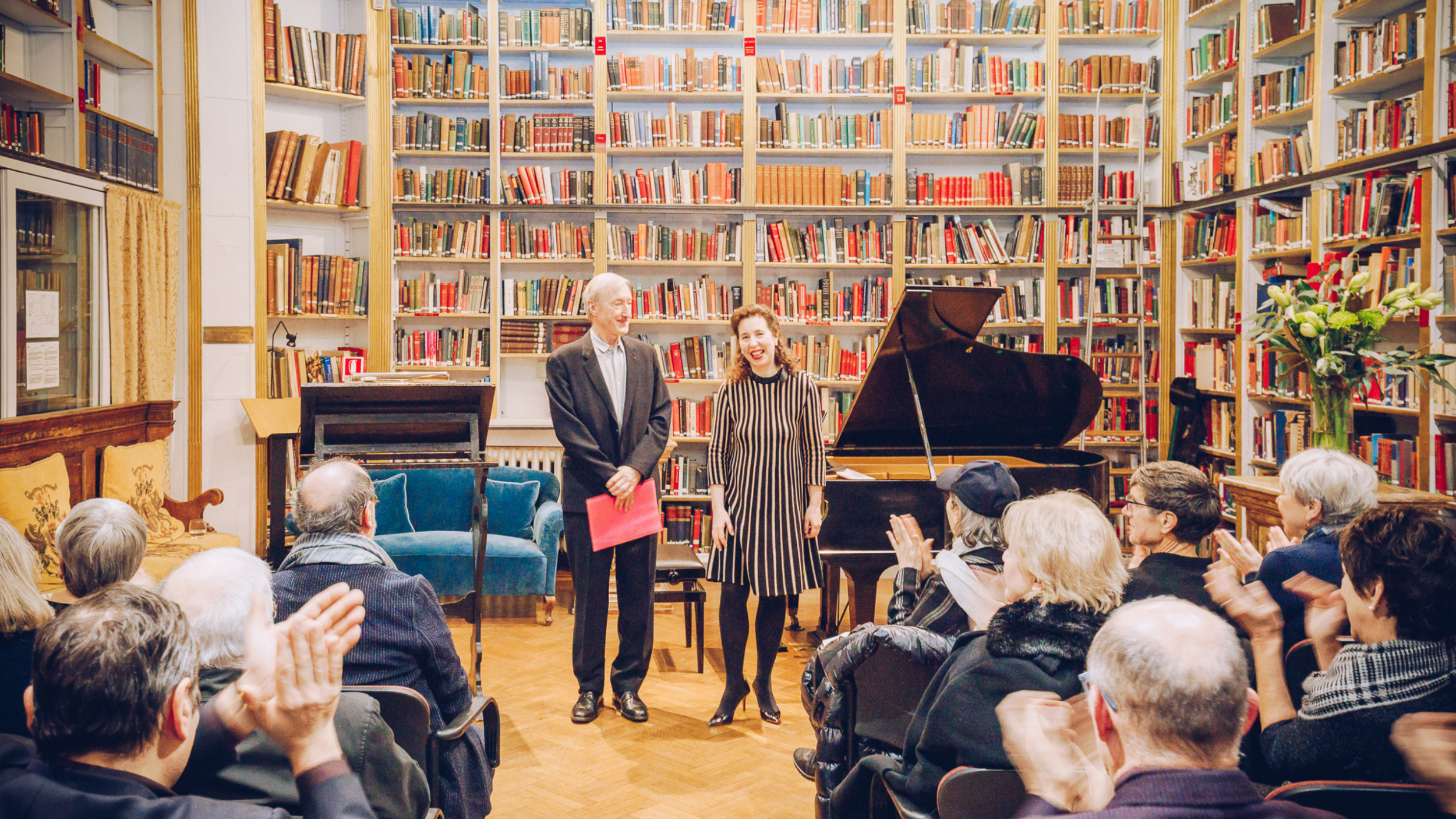 Currently there are three main programme strands:
Wednesday Lectures. Wednesday evening in our beautiful Library with a View is the place to be for entertaining and erudite lectures on the history, art and life of Florence, followed by conversation over a glass of fine wine.
Music al British. Our heritage Library has a great view … and fabulous acoustics. It's a fine venue for the top quality piano and chamber music concerts we offer each month.
Meet the Author. The ultimate Book Club, where we invite successful writers to discuss their work with us in the Library. And the conversation continues over a glass of wine.
We invite members of the Institute's community to contribute to sustaining these most popular programme. We propose three levels of support, with associated benefits, as follows:
Silver
Support one event
Support acknowledged on event publicity and at the event
Complimentary annual Standard Membership / Renewal
Suggested donation €300+
Gold
Support four events
Support acknowledged on events publicity and at the events
Complimentary annual Gold Membership / Renewal
A dinner at Director's apartment, with the speaker/performer and a guest of sponsor's choice
Suggested donation €1.000+
Platinum
Support an entire three month season
Support acknowledged on all season publicity and at the events
Complimentary annual Patron Membership
Two dinners at Director's apartment or a restaurant, with the speaker/performer and a guest of sponsor's choice

Recorded on the Donors Board in the Library

Suggested donation €5.000 +
Recent seasons have been supported at the Platinum level by Michael and Alessandra Griffiths, and Graham Avery and his wife Annalisa, John Hoenig and Xenia Lemos. Lauri Thorndyke has also contributed at this level. Many others have contributed at the Gold and Silver levels. Many thanks to all.
Please contact us at director@britishinstitute.it or call us on +39 055 2677 81 if you would like to discuss sponsoring our programmes.