Raphael's Madonna del Baldacchino and the Basilica of Santo Spirito
A lecture by Timothy Verdon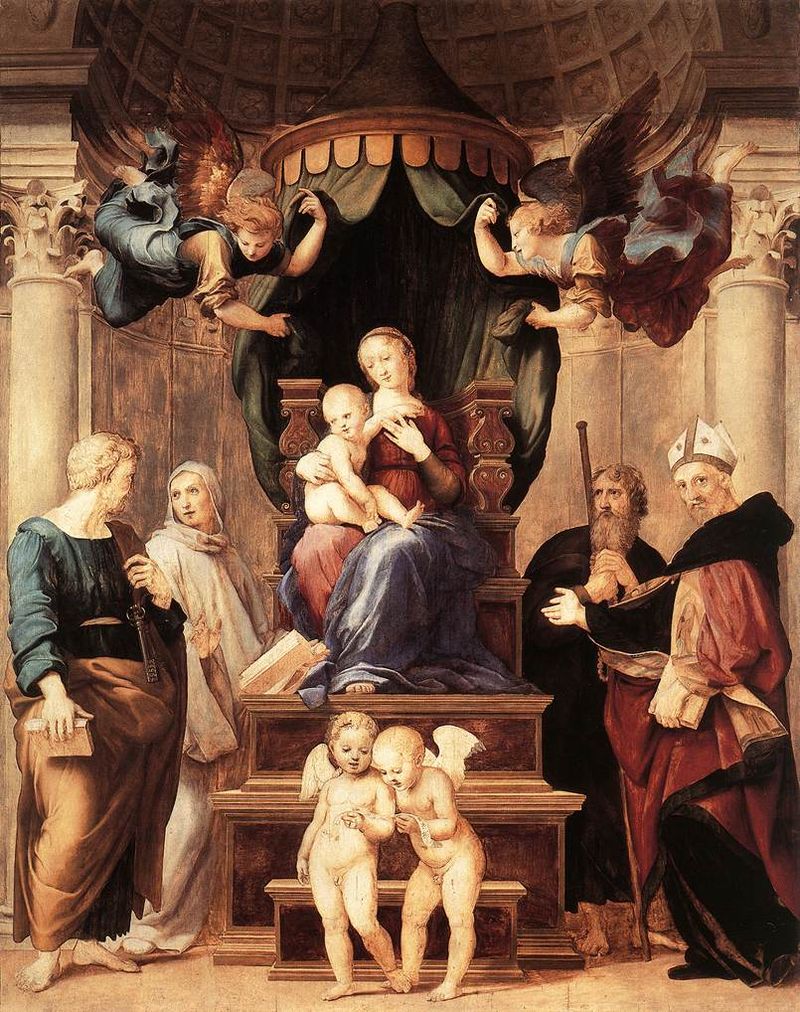 The "Madonna del Baldacchino" is one of Raphael's last Florentine works, painted shortly before he went to Rome to create the Vatican frescoes. This talk looks at the work's complex history, it's place in the development of Raphael's mature style, and it's rich iconographic meaning.
Timothy Verdon is a Roman Catholic priest and Art Historian, specialised in Christian Sacred Art on which he has written numerous books and articles. He is a senior member of the clergy at the Duomo in Florence and Director of the Museo dell' Opera del Duomo. He was born in New Jersey, United States, and has lived in Italy for more than 50 years, now residing in Florence.
If you are in Florence and would like to attend the lecture in person at the British Institute Library, please register here or send an email to bif@britishinstitute.it
The registration fee is 12 Euro per person. All participants are invited to wear a mask throughout the event.
To join this lecture online, simply click on this link to register and receive the Zoom meeting invitation: https://us02web.zoom.us/meeting/register/tZUpduusqD8sG9ate_6TWGd5hCaedENp7z0c
The virtual doors will open at 18:00 Italian time on Wednesday 15th November.
A recording of the virtual lecture will be published on our YouTube channel. Clicking on the link above, you authorise the British Institute of Florence to use your image, name and comments.
There is no charge to attend the event on Zoom, but we ask you to consider making a donation to support the Institute and its beautiful library if you wish to attend an event.
Many thanks to Susan Angelastro for her Silver sponsorship of this lecture