A lecture by Joseph Luzzi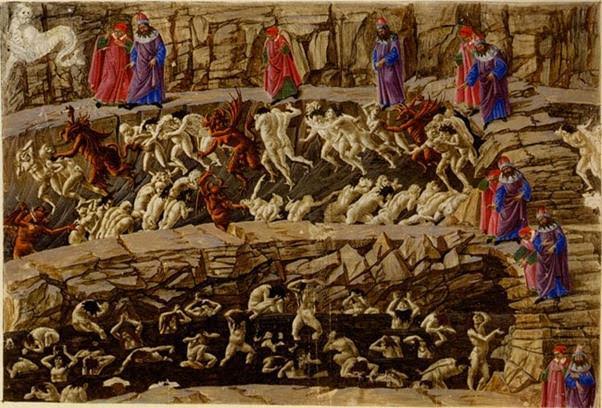 Sandro Botticelli was a star of Florence's art world in the fifteenth century when he was commissioned by Lorenzo de'l Medici to execute a near-impossible project: to illustrate all one hundred cantos of The Divine Comedy by Dante Alighieri. The project remained unfinished and the drawings vanished for over four hundred years. The once famous Botticelli was himself all but forgotten.
Joseph Luzzi, professor of Literature at Bard College, tells the story of how the rediscovery of these lost works in the nineteenth led to a revival of interest in Botticelli, leading to his return to the A-list of Renaissance artists.
His book Botticelli's Secret was a New Yorker Best Book of 2022: "Brilliantly conceived and executed, a riveting search for buried treasure."
If you are in Florence and would like to attend the lecture in person at the British Institute Library, please register here or send an email to bif@britishinstitute.it
The registration fee is 10 Euro per person. All participants are invited to wear a mask throughout the event.
To join this lecture with Zoom (no reservation necessary), simply click on this link: https://us02web.zoom.us/j/85779204144?pwd=TUtnTnp5ZmYrMEY1MGtMZVZLbGpCQT09 at 18:00 on Wednesday 5th April.
A recording of the virtual lecture will be published on our YouTube channel. Clicking on the link above, you authorise the British Institute of Florence to use your image, name and comments.

There is no charge to attend the event on Zoom, but we ask you to consider making a donation to support the Institute and its beautiful library if you wish to attend an event.