The Colognole Estate: Lecture & Wine and Oil Tasting
Lecture and Wine (and oil) Tasting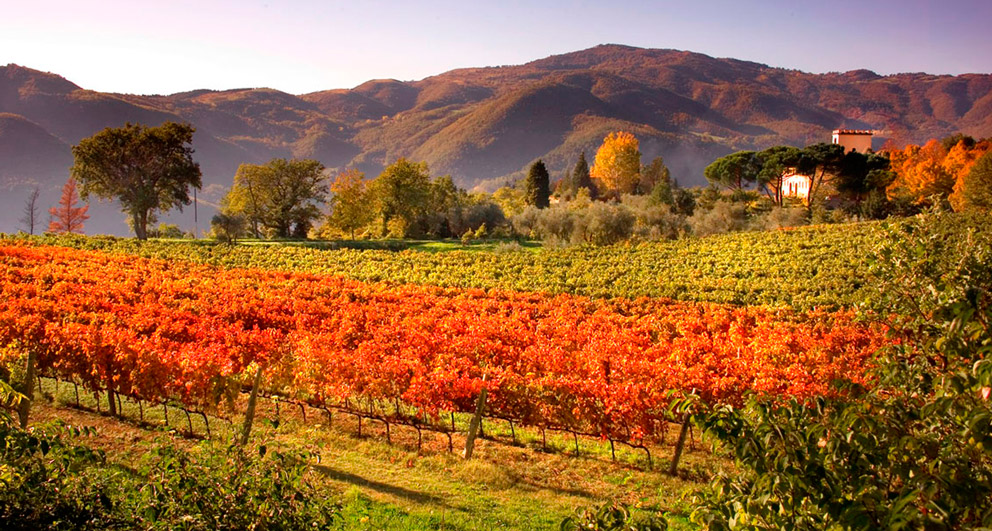 We are delighted to welcome Cesare Coda Nunziante, head of the family-operated Colognole Country Wine Estate, for our next Talk and Taste session.
Colognole is one of the historic wine producers in the Chianti Rufina zone, as well as one of the most prestigious in the area. The Conti Spalletti family have been making wine for over 120 years, exclusively from grapes grown in their own 27 hectares of vineyards. Chianti Rufina DOCG is the smallest of the various Chianti zones, and also the most ancient - its borders were defined in 1716 by the decree of Grand Duke Cosimo III de' Medici. Situated high in the Apennines, it is known for the elegance and longevity of its wines.
Cesare Coda Nunziante will talk about the history of his family and the beautiful Colognole estate, before leading us on a tasting of some of their fine wines … and also their exceptional olive oil!
If you are in Florence and would like to attend the lecture in person at the British Institute Library, please register here or send an email to bif@britishinstitute.it
The registration fee is 10 Euro per person.
All participants are invited to wear a mask throughout the event.
The autumn cultural season is supported by a Platinum Sponsorship from Michael Griffiths and Alessandra Baldasseroni