Palazzo Davanzati: a Medieval Time Machine
A lecture by Paola D'Agostino, Director Musei del Bargello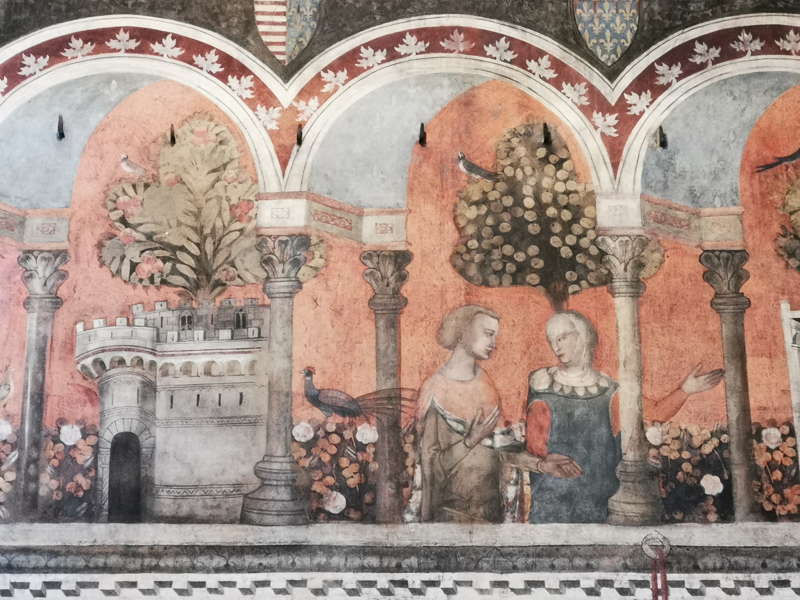 We are thrilled to welcome Paola D'Agostino to the Library for this lecture. Paola is the Director of the Bargello Museums group, which includes Palazzo Davanzati, the Medici Chapel and the Bargello itself.
The talk will explore the unique story of Palazzo Davanzati, a rare surviving late Medieval private residence in the heart of Florence. This extraordinary monumental building documents the private life of Florentine merchants over time. After several changes in owners and function, Palazzo Davanzati was acquired in 1956 by the Italian Government to become a State Museum. The very recent re-installation of its wide-ranging collections, framed in the magical historic rooms, allows the visitors and scholars to enjoy a travel through time.
If you are in Florence and would like to attend the lecture in person at the British Institute Library, please register here or send an email to bif@britishinstitute.it
The registration fee is 10 Euro per person. All participants are invited to wear a mask throughout the event.
To join this lecture with Zoom (no reservation necessary), simply click on this link: https://us02web.zoom.us/j/82430615835?pwd=SGdLc2I3Z1BBQzJVMFFBWGdXMjQ1dz09 at 18:00 on Wednesday 22nd March.
A recording of the virtual lecture will be published on our YouTube channel. Clicking on the link above, you authorise the British Institute of Florence to use your image, name and comments.

There is no charge to attend the event on Zoom, but we ask you to consider making a donation to support the Institute and its beautiful library if you wish to attend an event.