Help raise funds for our wonderful library and try to win one of this year's prizes!
You can win a Hamper of British Christmas delicacies, one of our favourite Anne Hepper handmade boxes, an Annual Gold Membership to the Library, and two prizes of very good wine.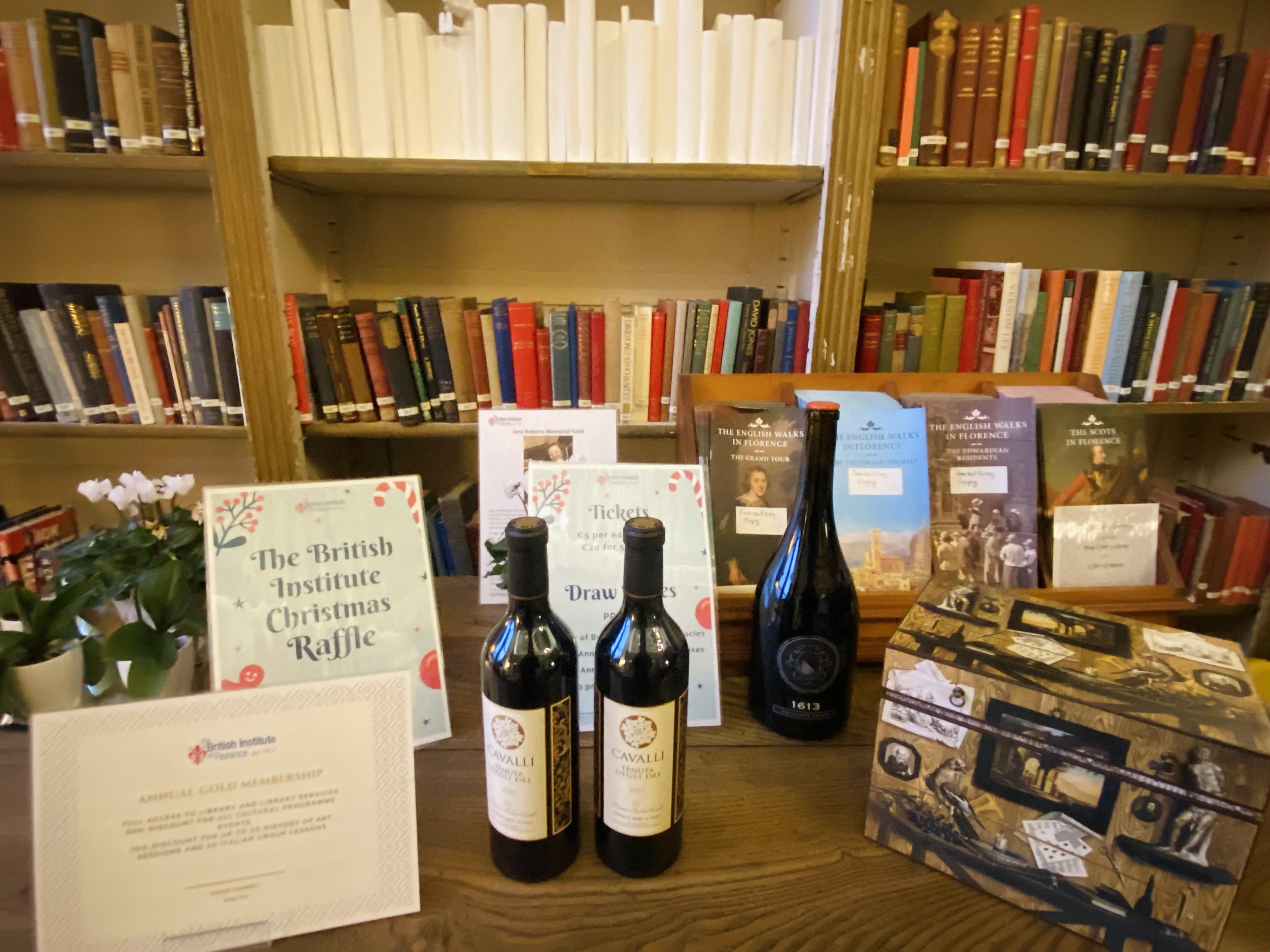 Tickets are €5 each; €20 for five!
They are available from the Library desk
Or online, via a simple three step process:
1. Make your donation here for as many tickets as you want to buy; make sure you enter your name and put "x Raffle Tickets" in the comments box
2. Send us an email to bif@britishinstitute.it telling us that you have paid for x Raffle Tickets
3. We will then reply with the numbers of yours tickets. Keep this email as proof of your tickets, so that you can claim your prize when you win!
The draw will be held during the Christmas Concert on December 14th.