Come one, come all, bring us your stories, poems, comedies, songs, and eclectic ramblings - we want to hear it all! Join one of the longest running open mic families of Florence, with years of magic shared between us since 2015. We were born as a literary open mic, but we love guest musicians and every other kind of creative. On site you'll find a microphone, a
place
to plug in your guitar, and even a keyboard if you so desire. Bring your words, your music, your performance, and experiments!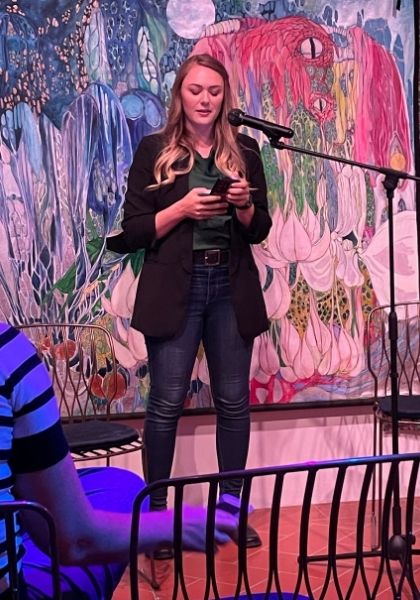 We have only two limits: five minutes on the mic, and original material only. There is always a willing audience to share your craft with, and we can't wait to hear what you've been cooking up.
Donation: 10 euro includes wine
Organisers: Marisa Garreffa and Lauren Mouat
Marisa Garreffa is the original founder of the
Placehold
Open Mic, and a writer, performance artist, and cultural curator. This year she joins forces with Lauren Mouat from the Open Doors Review, to expand the local literary community and breathe fresh life into the Open Mic, bringing old and new friends together.
Find us at: