C2 Proficiency (CPE)
in previsione dell'esame dell'1 dicembre 2022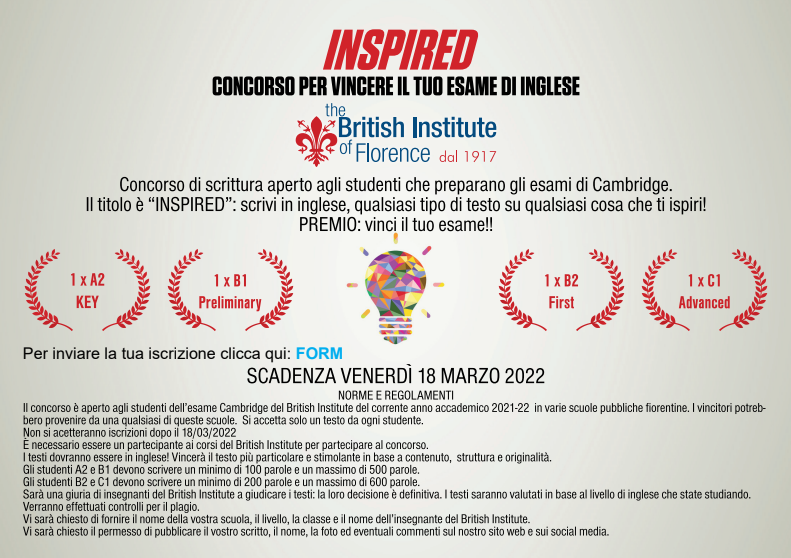 This year our "INSPIRED" writing competition was launched for our students of the Florentine public school.
The students were given this title and could write anything that inspired them.
They were competing for an award - the Cambridge Assessment exam they were preparing for!
Find out here the winners and their entries.