Monthly Courses
In line with government policy in Italy, the British Institute of Florence is reopening our School at Palazzo Strozzino and our Library at Palazzo Lanfredini. We will run as much of our usual programme as possible, adhering strictly to the current COVID-19 safety protocols. It is possible these may change at short notice. As of October 2020, monthly courses will resume in the Sala Lungarno, and be delivered synchronously online via Zoom. Additionally, we are offering an exciting programme of brand new online seminars, SUPER TUSCANS, on weekday mornings and evenings throughout the autumn.
MONTHLY COURSES focus on Italian art, with an emphasis on the city of Florence. Artworks are not examined in isolation but are firmly placed in their social, political, religious and historical context. As well as learning to identify specific styles, subjects and symbols, emphasis is given to the artistic techniques and materials of traditional Italian media. Courses comprise a combination of interactive, illustrated lectures, as well as visits to key sites led by British Institute lecturers, and professional workshops in which students meet specialists in the various fields of artistic and cultural preservation. Sessions normally last an hour and a half to two hours, with lectures being held in the British Institute of Florence Library, visits beginning directly on site at designated meeting points, and workshops alternating between the Library and professional work sites in Florence.
| | | |
| --- | --- | --- |
| 12 JAN - 05 FEB 2021 | 13 APR - 07 MAY 2021 | 07 SEP - 01 OCT 2021 |
Art in Medieval Florence covers the artistic awakening that took place in Florence during the twelfth, thirteenth and fourteenth centuries. Against a backdrop of rapid economic growth, turbulent political change, famine and war, artists including Cimabue, Arnolfo di Cambio, Giotto, Andrea Pisano, Bernardo Daddi, Orcagna, Andrea di Buonaiuto, Taddeo and Agnolo Gaddi skilfully catered to new contemporary religious, cultural and political aspirations, forging a new style and marking the beginning of the dominant figurative tradition in Western European art.
| | | |
| --- | --- | --- |
| 09 FEB - 05 MAR 2021 | 11 MAY - 04 JUN 2021 | 05 OCT - 29 OCT 2021 |
Art in Renaissance Florence surveys the historical factors which made Florence such a receptive setting for the patronage and cultivation of intellectual and artistic ideas during the Renaissance. A constellation of artists and architects including Brunelleschi, Ghiberti, Donatello, Masaccio, Botticelli, Leonardo, Michelangelo, Pontormo, Suor Plautilla Nelli, Vasari, Bronzino, Cellini, Caravaggio and Artemisia Gentileschi all created ground-breaking works for Florentine institutions and families that are considered milestones in the history of Western art today.
| | | |
| --- | --- | --- |
| 09 MAR - 02 APR 2021 | 08 JUN - 02 JUL 2021 | 02 NOV - 26 NOV 2021 |
Art in Modern Florence considers the lives and legacies of artists active in Florence during the eighteenth, nineteenth and twentieth centuries, including Irene Parenti Duclos, Pietro Tenerai, Pietro Benvenuti, Giuseppe Bezzuoli, Felicie de Fauveau, Giovanni Fattori, Silvestro Lega, Amalia Dupre, Romano Romanelli, Lorenzo Bartolini, Marino Marini, Mario Romoli, Pietro Annigoni and Michelangelo Pistoletto. This course considers the lives, works and patrons of these figures as well as the political, social and religious context of life in Modern Florence.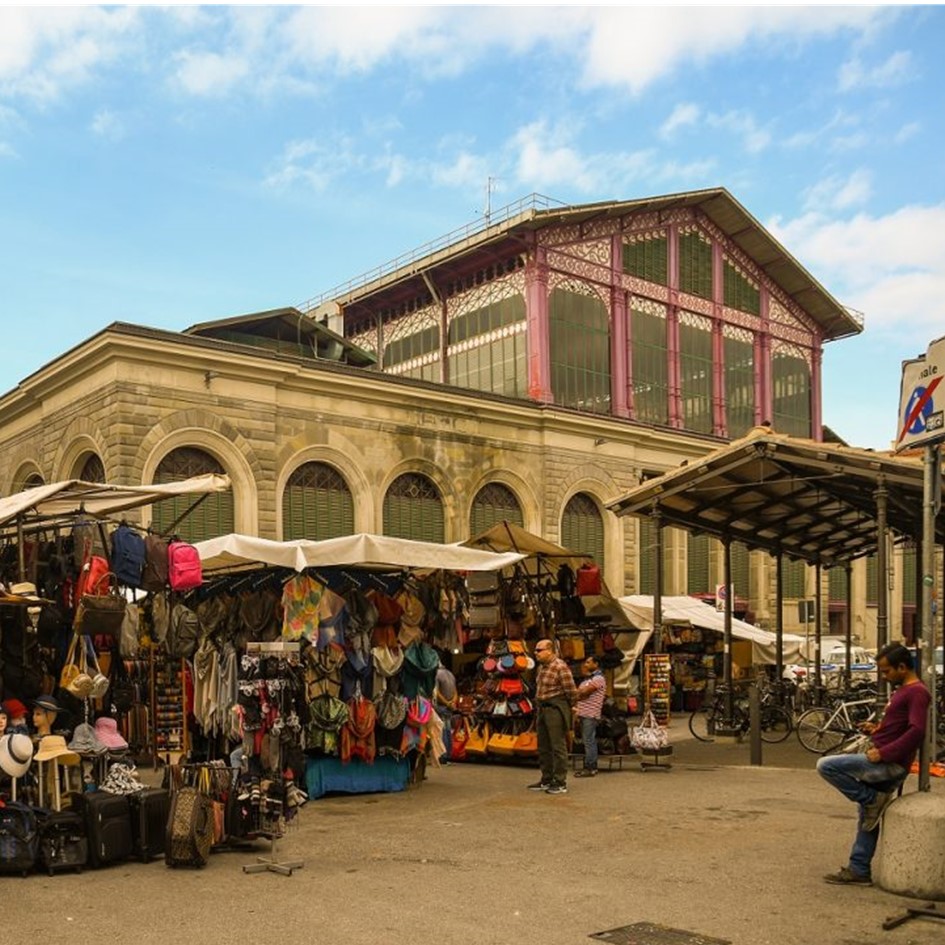 100 Treasures in Florence celebrates one hundred Florentine masterpieces through visits to museums and monuments across the city and lectures in the British Institute Library overlooking the Arno River. This course incorporates elements of the Medieval, Renaissance and Modern Art courses, beginning with Florence's prized collections of antiquities, an overview of important medieval monuments, Renaissance paintings and sculptures as well as many lesser-known neoclassical, impressionist, futurist and postmodern works in Florence.
As of October 2020, all monthly courses in History of Art may be taken in combination with morning or evening sessions of our Super Tuscans series of Online Seminars and Bespoke Italian Language Courses for individuals and pairs, either face-to-face or online.